Crown's Mural Contest
Join the Crown's Mural Contest 2023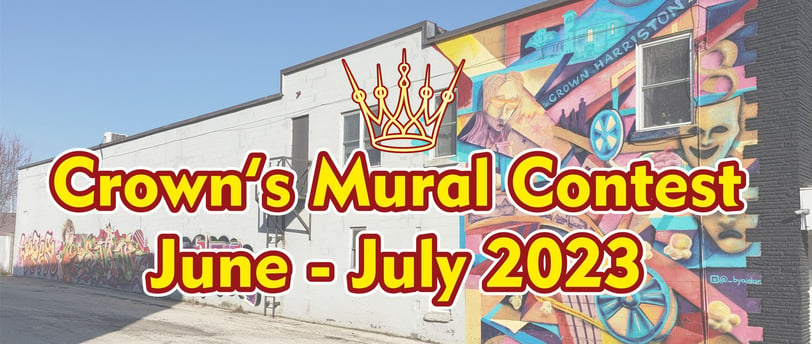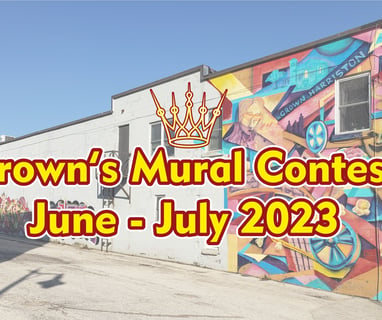 Crown's Mural Contest 2023 is looking for artists!
Are you an (graffiti) artist and always wanted to do something Bigger, but can't find a canvass to paint on? Cultural Centre the Crown Harriston, located in downtown Harriston, is offering a very big blank canvass. Join the Crown's Mural Contest and share your inspiration with us, maybe it will be your Art decorating the exterior of the Crown Harriston this summer!!!
We are looking for artists that want to leave their mark on our walls through a friendly competition, in order to transform the iconic theatre's side and back walls into a series of colourful scenes in relation to three themes:
Home in Historic Harriston

Movies, Music and Events

I Dream in Ice Cream
Over the next four years there will be a section of wall of 40'x20' available for painting. As a participating artist you can pick either, or incorporate all 3 themes. The designs can be presented as a high-resolution jpeg, on paper or in pdf. Send in your entries for selection before the 15th of June 2023. An independent jury panel made up of local judges will make their choice of 4 winners public on the 30th of June 2023. Artists will have about 2 weeks to paint their designs on the walls. The unveiling will be end of July 2023.
What do the artists get? Apart from the eternal fame and the pleasure of working on a unique project in a special town, there will be a monetary compensation for the elected artist, destined towards materials and participation.
The Crown's Mural Contest is created with the intention of supporting and promoting public arts in the community. Striving to create a friendly, stimulating and attractive environment where your family belongs.
Sponsors
We are always looking for donors and whether it's monetary or towards materials such as spray paints, ladders and so on, we couldn't do it without your support.
Those interested in submitting Crown's Mural Contest designs, or wanting more information on how to support the project, can do so via email at thecrownharriston@gmail.com, contact Raissa Rogers at (519)604-4935 or by messaging @thecrownharriston on Facebook or Instagram.