Your place to be for entertainment in Harriston! The Crown Harriston regularly showcases movies, live music and spectacle shows.
We offer a wide range of services from performances, stage practice, weddings, corporate events to private parties. Our team is always happy to offer their expertise and experience to make your event a success. We are here to make your day a day to remember.


Check out our events page and stay up to date on upcoming shows and events.
Follow us on Eventbrite for ticket information on our shows!
Call or email us for more information and bookings on public and private events.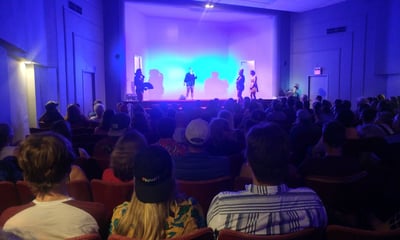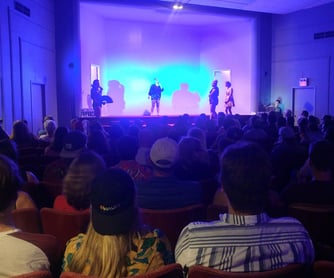 Built in 1949 as a cinema, the building is a postmodern structure with many original art-deco features. In 2016 The Crown Harriston re-opened as a Cultural Centre.
The Crown Harriston is constantly evolving. Making each show a new experience as we're looking to improve our venue.
Fully Licensed Establishment.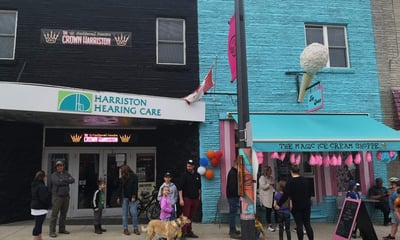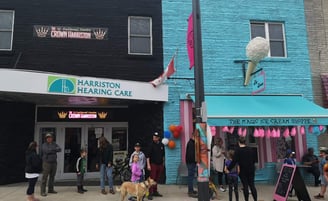 Provided with with phenomenal acoustics, the auditorium has 210 vintage seats and a three tiers stage, with steps on both sides. Completed with an authentic wall-screen.
The venue is equipped with a modern movie projector. Has an up to date sound-system, various stage- and dimmable overhead lights.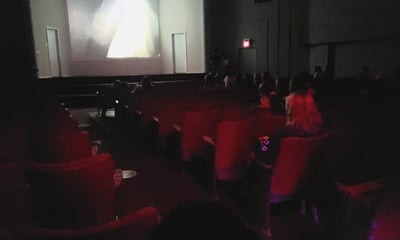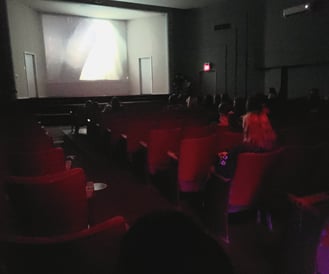 Cultural Centre The Crown Harriston supports small businesses and entertainment in Harriston - Town of Minto, Ontario.
We host and promote movies, music and events. The Magic Ice Cream Shoppe and Harriston Hearing Care are also located in the building.
There's street parking available, as well as a parking-lot in behind the building.