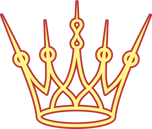 Your place to be for entertainment in Harriston! The Crown Harriston regularly showcases movies, live music and spectacle shows.
We offer a wide range of services from performances, stage practice, weddings, corporate events to private parties. Our team is always happy to offer their expertise and experience to make your event a success. We are here to make your day a day to remember.


Check out our events page and stay up to date on upcoming shows and events.
Follow us on Eventbrite for ticket information on our shows!
Call or email us for more information and bookings on public and private events.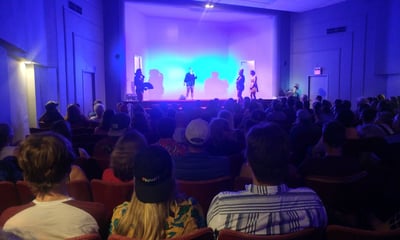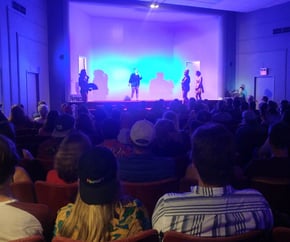 The Crown Harriston, originally built in 1949 as a cinema, is a postmodern structure that still retains its original art-deco features. In 2016, it underwent a transformation and re-emerged as a vibrant Cultural Centre.
With a commitment to constant improvement, The Crown Harriston strives to provide a unique and ever-evolving experience for its visitors. Whether attending a show or event, guests can expect a dynamic and immersive atmosphere as the venue continues to enhance its offerings.
As a fully licensed establishment, The Crown Harriston ensures that patrons can enjoy their time while indulging in a variety of beverages. This iconic venue stands as a testament to the fusion of history and modernity, offering a diverse range of cultural experiences for all to enjoy.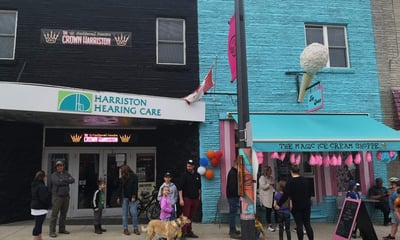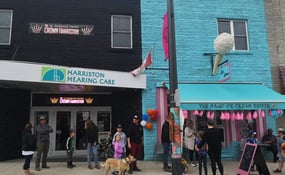 The auditorium is truly remarkable, boasting exceptional acoustics that enhance the overall experience. It boasts a capacity of 210 vintage seats. The three-tier stage, accompanied by steps on both sides, adds a touch of elegance and grandeur to the space. Adding to the ambiance is an authentic wall-screen.
The venue is equipped with a state-of-the-art movie projector, ensuring high-quality visuals. Additionally, the up-to-date sound-system guarantees impeccable audio, while the availability of various stage lights and dimmable overhead lights allows for versatile and customizable lighting options. Whether it's a theatrical performance, a film screening, or a conference, this auditorium provides the perfect blend of vintage charm and modern amenities.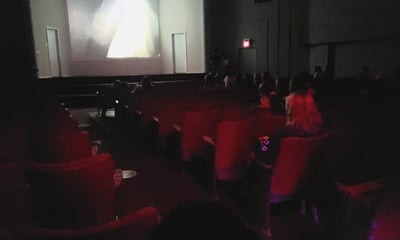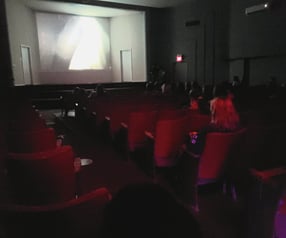 Cultural Centre, The Crown Harriston, is a hub for small businesses and entertainment in Harriston, a charming town located in the Minto region of Ontario. Our center is dedicated to hosting and promoting a variety of movies, music, and events, providing a vibrant cultural experience for the community.
Additionally, within the same building, you can find The Magic Ice Cream Shoppe, offering delightful sweet treats, and Harriston Hearing Care, ensuring the well-being of your auditory health.
Convenient parking options are available, including street parking and a parking lot located behind the building. Visit The Crown Harriston Cultural Centre and indulge in the diverse range of activities and amenities it has to offer.