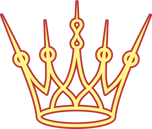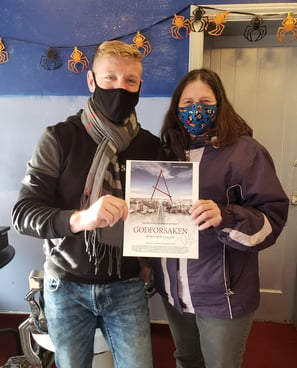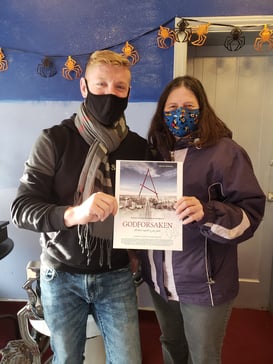 Don't miss out on the unique opportunity to experience top-notch Canadian and local up-and-coming performers at The Crown Harriston.
Nov 15th | 4-8 pm
Get into the holiday spirit at Candy Canes & Cocktails: A Sip and Shop Experience! Save the date for November 15th from 4:00 p.m. - 8:00 p.m!
Visit downtown businesses for special sales and extended shopping hours in time for the holidays. Stop by to enjoy a unique specialty cocktail and our vendors!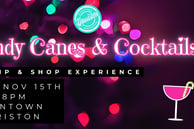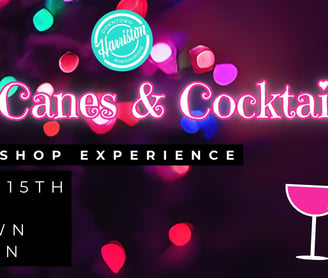 nov 18th | 5:30 - 7 pm
Join us on November 18th for Hometown Christmas!! All kinds of activities will be will be going in Harriston throughout the day, with the showing of Rudolph the Red Nosed Reindeer before the Parade at The Crown Harriston. Doors open at 5 and movie starts at 5:30. Hot chocolate station after the movie is sponsored by the Cultural Round Table. The Magic Ice Cream Shoppe will be open with snacks, drinks and Ice Cream.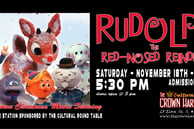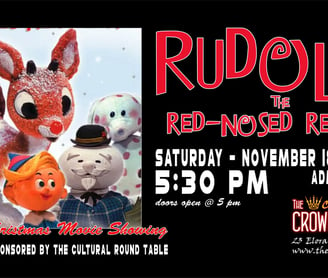 Oct 28th | 8 - 10 pm
The 6th Rocky Horror Picture Show Live Event, with interactive play.
It's just a jump to the left... And another step to right!
It's with antici... pation that we will be doing the timewarp again!!! Bring your toast, rice, newspaper, kazoo... We'll be showing the film on screen, while our Live Shadow Show directed by Chad Tailor is acted out on stage.